Spangled gudgeon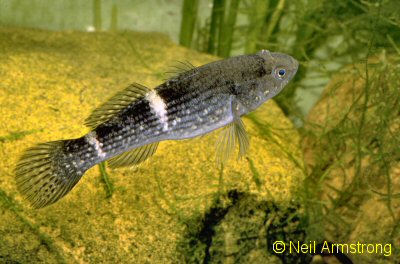 Click to enlarge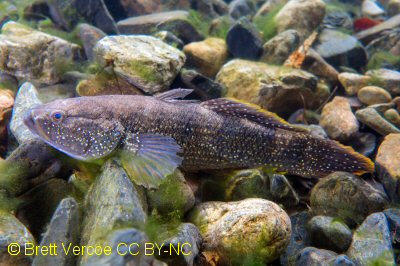 Click to enlarge © Brett Vercoe
source
Scientific Name
Ophiocara porocephala
Other Common Names
Bumblebee, mullet gudgeon, northern mud gudgeon
Size
Up to about 239 mm
Conservation Status
Least concern
Habitat
Usually prefers brackish water in estuaries and river mouths but enters fresh water at low elevations close to the sea.
Distribution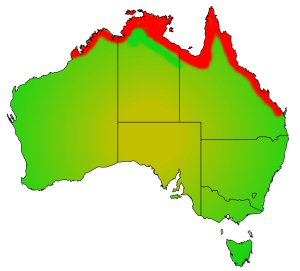 Northern Australia from around Derby in WA to Maryborough, QLD. Occurs widely in the tropical Indo-west Pacific from Africa to the Philipines and new Caledonia.
Diet
Carnivorous
Angling
Not an angling species.
On the table
Not a food fish.
In the aquarium
An easy to keep aquarium specimen. May not be imported into Australia, but is readily available from Australian suppliers.