Tamar goby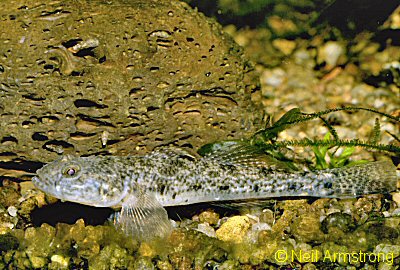 Click to enlarge
Scientific Name
Afurcagobius tamarensis
Other Common Names
None
Size
Commonly 80 mm, up to 110 mm
Conservation Status
Common
Habitat
Quiet parts of estuaries and lower sections of coastal streams. Prefers a silt or mud bottom.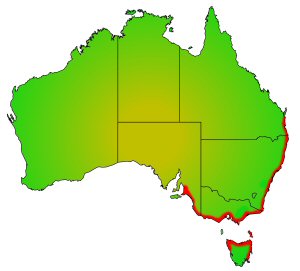 Distribution
Estuaries and lower coastal streams of northern Tasmania and the south eastern part of the Australian mainland from eastern South Australia, through Victoria and New South Wales to the Queensland border.
Reproduction
Little studied, apparently breeds in spring.
Diet
Probably feeds on small burrowing invertebrates.
Angling
Not an angling species.
On the table
Not a table fish.
In the aquarium
An unusual aquarium fish, does best on live food and when provided with a fine sand or silt substrate.